Katherine McNabb
Physiotherapist
With a background in both NHS and private practice, Katherine worked with the British Diving Elite performance squad for 5 years, travelling both home and abroad helping the team to prepare and compete for Olympics, Commonwealth Games and World championships. She has developed a holistic approach to the treatment of injuries using her knowledge of Pilates, biomechanics, muscle imbalance, acupuncture and soft tissue release to promote rapid recovery. She has a specialist interest in the hip joint and is currently undertaking a research study on the topic of Femoroacetabular Impingement as part of a PhD at Manchester Metropolitan University.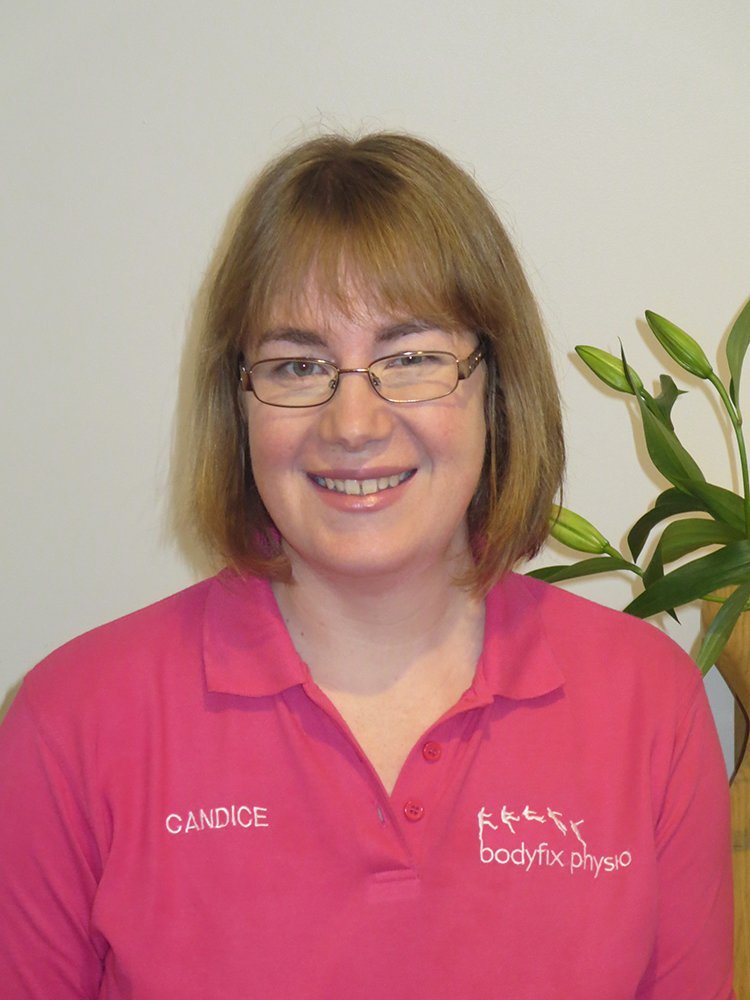 Candice Redding
Physiotherapist
Candice gained her degree in 1995 at Pinderfields, Wakefield. She has experience in many different areas of physiotherapy, particularly musculoskeletal problems, neurology and elderly rehabilitation. She offers home visits for patients unable to attend the clinic and is trained in 'K-taping', a unique flexible tape used on areas of the body to help promote normal movement and aid recovery. Candice spends most of her weekends assisting her 'horse mad' daughter at the stables but does occasionally manage a hack herself!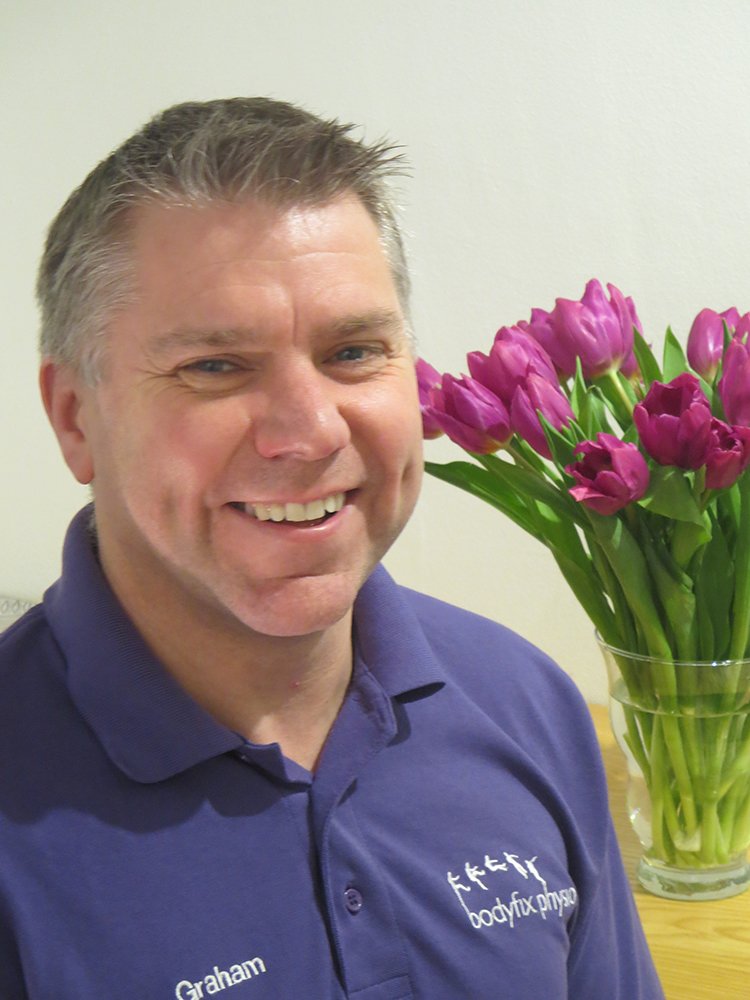 Graham Brown
Physiotherapist
Graham's first career was as a skilled cabinet maker but decided human joints looked more exciting than wooden ones! He qualified as a Physiotherapist in 2004 from the College of St John at York. Graham is one of our evening practitioners and combines working in the NHS with private practice. He has a specialist interest and qualifications in paediatrics and child development physiotherapy. In his spare time, he enjoys running, walking and skiing but still denies that his kids are nearly better than him in all these sports!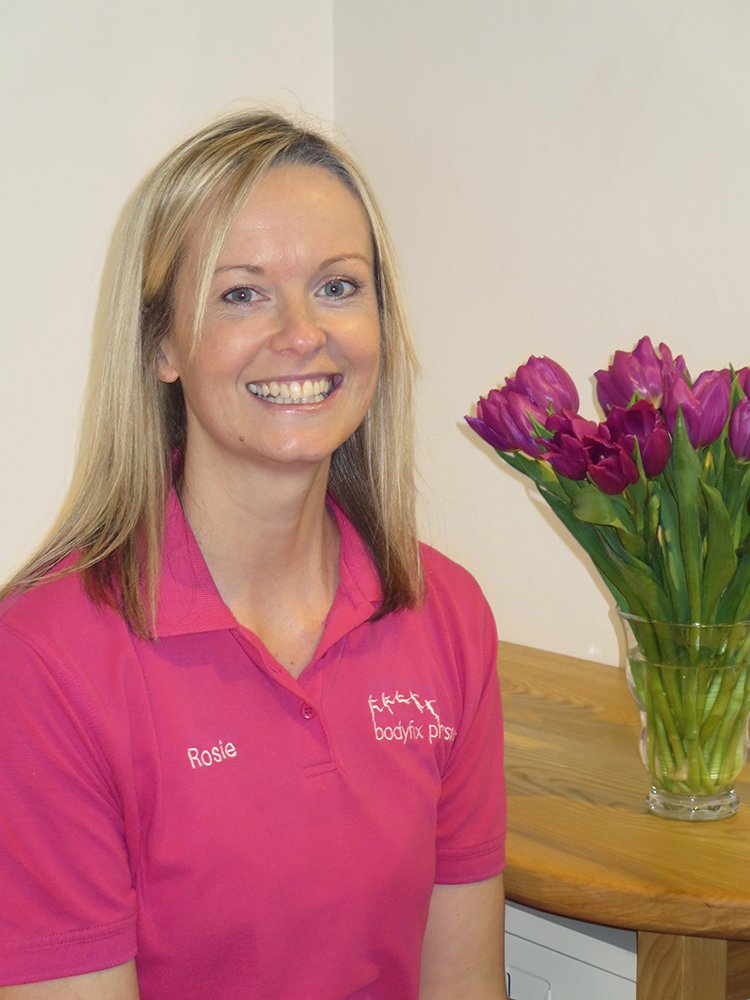 Rosie Rutter
Physiotherapist
Rosie gained her degree at Birmingham University in 2000 and started her career in North East Hospitals NHS. In 2003, she moved to Airedale General Hospital to take on a specialist musculoskeletal role but later moved into private practice to enable a more flexible working pattern. She is trained in acupuncture and also has a specialist interest in the treatment of respiratory conditions. Outside of physiotherapy, Rosie enjoys trail running with Ollie (her crazy Beagle) and is kept extremely busy with her four lovely children!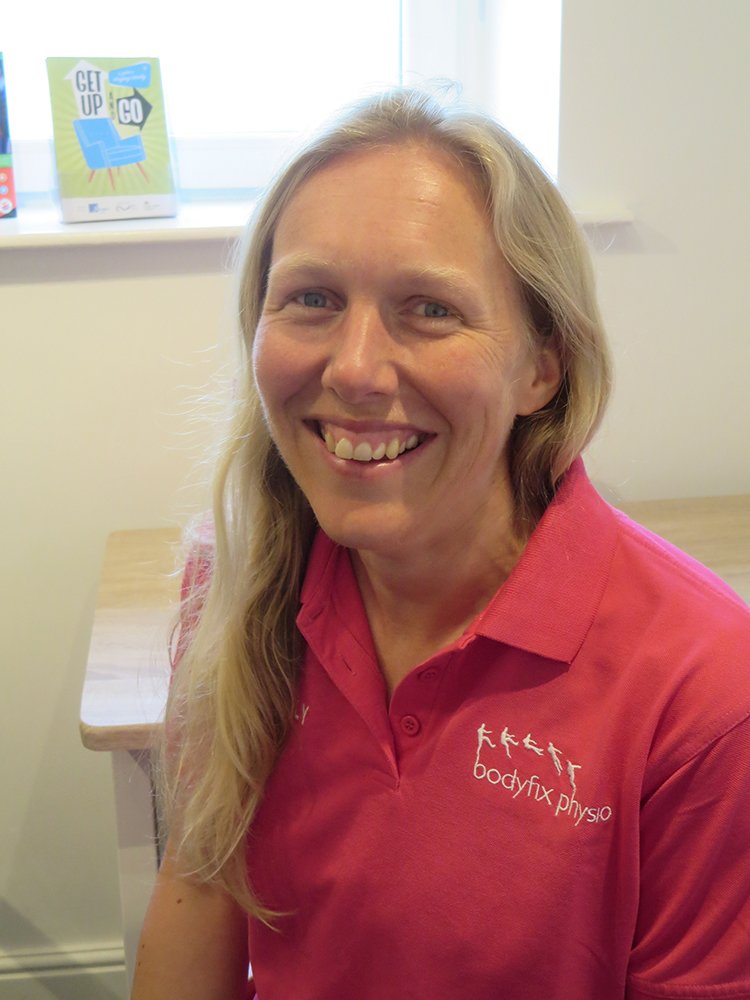 Sally de la Poer
Physiotherapist
Sally qualified in 2003 and spent 7 years working for Leeds Teaching Hospitals trust before joining Bodyfix Physio. She is a qualified Pilates teacher and is one of the few people in the country to be qualified in a specialist Cancer rehabilitation physiotherapy programme called 'Pinc and Steel' which is aimed at current and recovering cancer patients. Sally is an outdoor girl and loves fell running, cycling, canoeing and camping. She puts us all to shame by cycling to work….whatever the weather!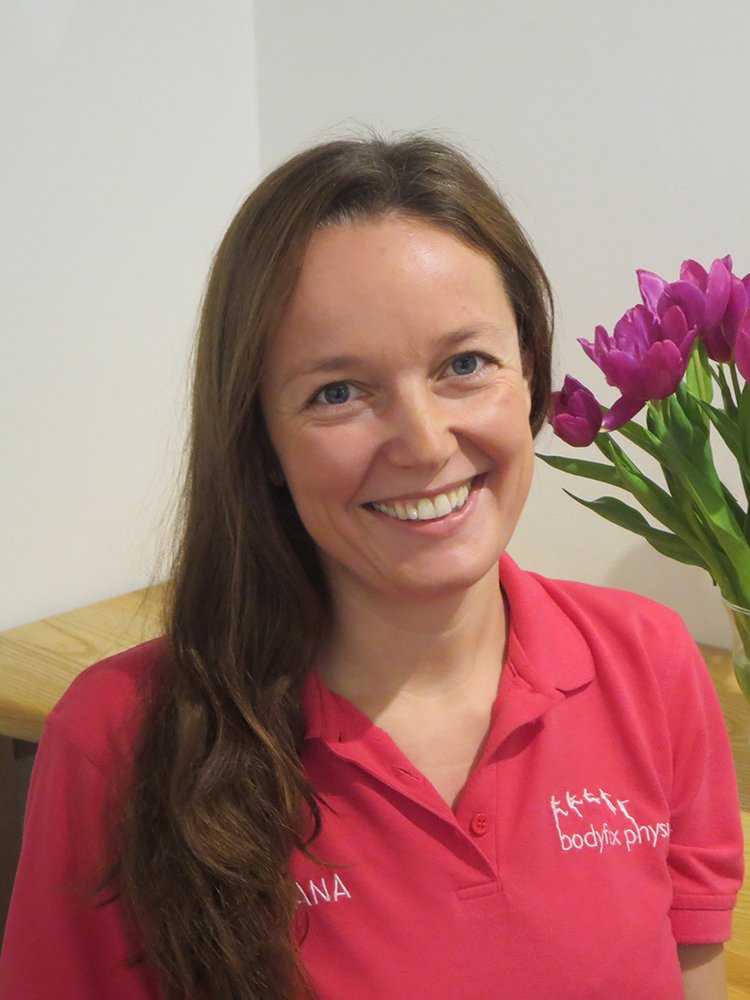 Jana Middleton
Physiotherapist
Jana is a clever lady, speaking 3 languages and travelling the globe previously working for the Prince of Dubai in his private racing stables and helping to manage the world cup in Dubai! Jana is a musculoskeletal physiotherapist and has additional specialist qualifications in Acupuncture and Respiratory physiotherapy. Outside of work, she is always busy gardening, walking, cycling or helping her husband with his latest house renovation!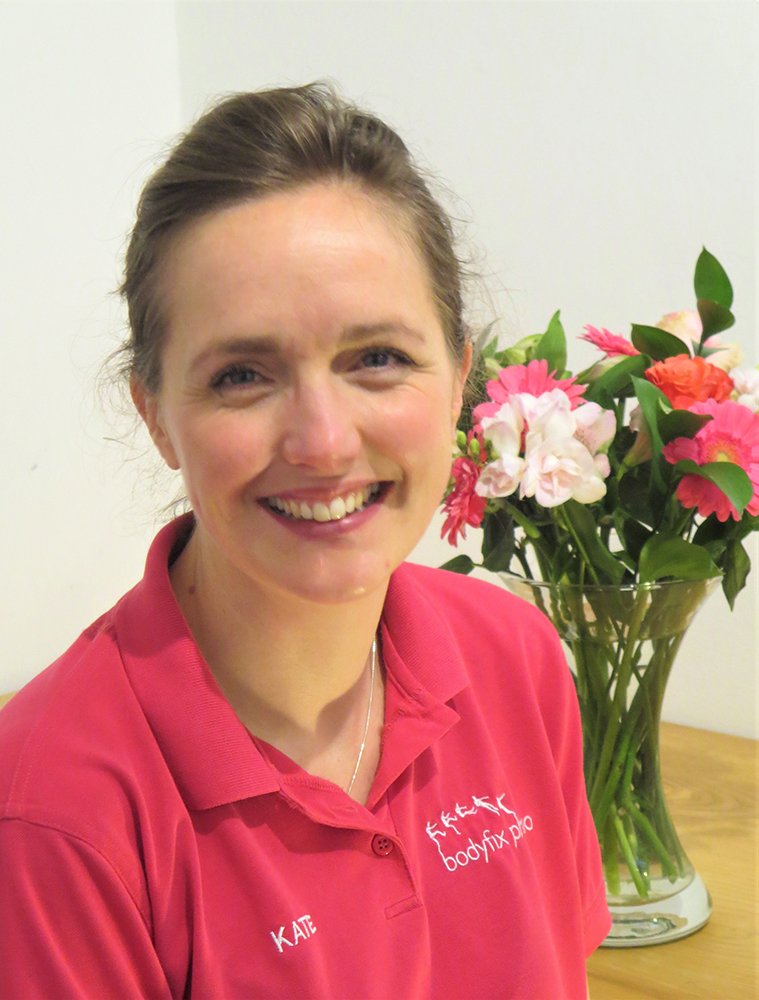 Kate Stevenson
Physiotherapist
Kate gained her Physiotherapy degree from Birmingham University in 2002 and she quickly developed a passion for Musculoskeletal physiotherapy. Loving it so much, she went on to complete a Masters qualification in musculoskeletal physiotherapy at Coventry University in 2013.
She has a great depth of knowledge from working in many different sectors including the NHS, The Ministry of Defence, occupational health in industry and physio for university sports teams.
She says, 'her children are her hobby!' but generally loves being outdoors and dragging the family around the hills of Yorkshire.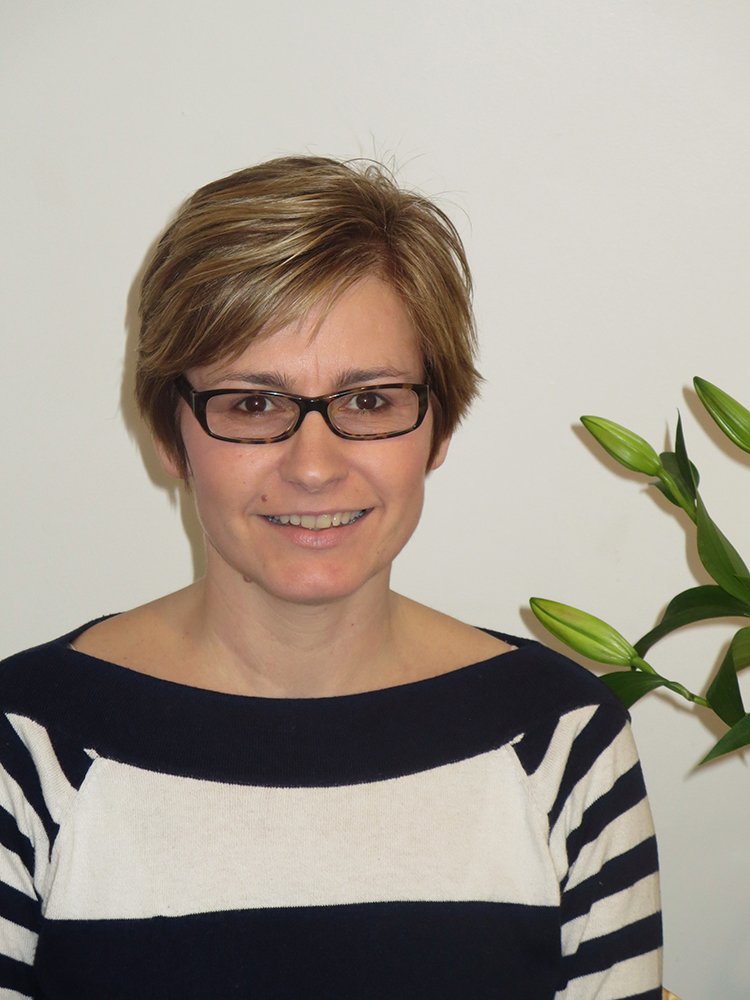 Louise Pennington
Receptionist/Administrator
We couldn't manage without our admin team and Louise is instrumental in ensuring the smooth running of the practice. She worked for the Telegraph and Argus as a newspaper planner for 21 years before joining Bodyfix Physio. She's always keen to keep fit and in her spare time she enjoys walking the fells of the Lake District, cold water swimming and a variety of exercise classes. She's always first to put her hand up when 'Bodyfix Challenges' are suggested and drags us all in kicking and screaming!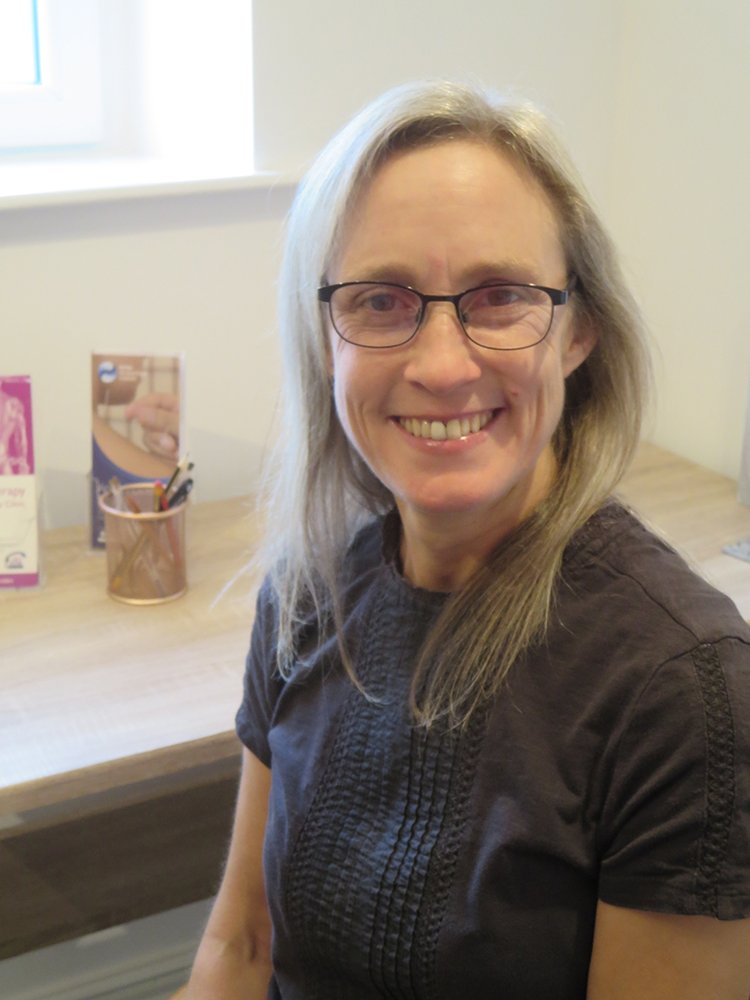 Ellena Cohen
Chinese Acupuncturist
Ellena practices Chinese Acupuncture and completed her 3 year training in 2003 learning holistic methods of Traditional and Five Element acupuncture. She is a member of the British Acupuncture Society and has helped many patients with both short and long term problems. Ellena has always been fascinated by how are bodies work and completed an Honours degree in Biological Science, focusing on the nervous system and immunology, prior to studying acupuncture. She is also a talented gardener and keeps us supplied with veg and flowers.