Welcome to Bodyfix Physio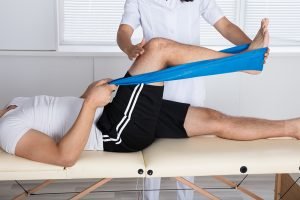 We are team of experienced physiotherapists who provide one to one physiotherapy treatment which is tailored to the individual requirements of each patient.
We can diagnose, treat and rehabilitate many different conditions and whatever your age or problem there is usually something we can do to help. Some patients find they only need to come for one session whilst others benefit from more regular treatment and we will advice you on the best management for you and your condition. We work closely with GP's, consultants and local exercise classes to get you better and then keep you feeling better!
The clinic focuses on musculoskeletal problems but our physiotherapists are highly qualified and also have specialist knowledge in the following areas;
Neurological conditions such as stroke, Parkinsons and Multiple Sclerosis
Respiratory conditions
Pediatrics and child development
Femoroacetabular Impingement Syndrome and hip dysfunction
Treatment during and after cancer diagnosis